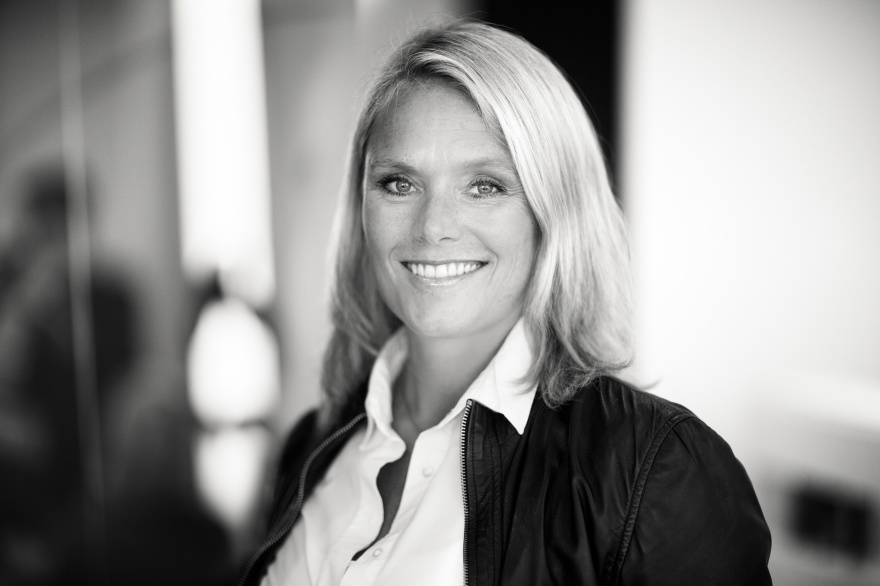 Lecturer, Coach, Author and Human being – my message is very simple. Life is a fantastic gift that we've all been given. Whatever we do in our lives, and whatever we work with; it's how we live and work that is important. We have the power to make everything worthwhile and enjoyable.

The world is a magical place! Let's cherish it together!
Lectures, workshops and coaching
In the past 5 years I have focused my attention on becoming an inspiring motivational speaker and coach, drawing and sharing lessons from my own extraordinary life journey and my fight to survive circumstances many would have given up on. Today, I lecture and coach, sharing my insights on how the choices we willfully decide to make, can make all the difference in our lives and in the way we chose to live it. This either thru lectures, workshops or coaching.

The importance of emotional intelligence and in realizing our best potential, be it in our private, family, work or corporate lives - is extremely important to develop.

At a recent series of lectures I conducted in USA, I was invited to talk at an AfroAmerican Sisterpreneurship Conference in the USA, I realized that no matter who you are, achieving balance within yourself is a crucial key to success.
"Your insights, experience and journey ads true value to everyone who is creating their stories of hope and possibilities"
Linda Clemons, CEO at Sisterpreneur Inc, USA

It is truly such a fantastic force to see how other communities and countries starting to appreciate ladies and their ambitions and possibilities! In Kingdom of Saudi Arabia I was invited to do lectures on the topic of 'Leading change - the power and courage of EQ'.

"This is something we should all work on in order to realize that in spite life's difficulties, it is a wonderful life we live. Åsa delivered her message humbly and with fantastic understanding of the group and the journey they are on.
The impact of her message was very clear and full of hope."
Haifa AlOwain, Corporate Communication, Al Muhaidib
The book – I'm not crying ...
This is a story about the carousel that a life with the chaos that cancer is.

I was diagnosed with a malignant brain tumour in 2011. My whole life collapsed, and a stubborn fight began – against the clock and against the disease.

I'm not crying – these are just tears on my face is a book and a collaboration between me and my doctors, family and friends. I tell my story, in a personal and transparent way – how I worked with incredible stubbornness, professional medical care, and amazing support, to struggle for my life.

"I'm not crying – these are just tears on my face" will hopefully give you hope, a joy for life, a little help, and insights on your own life journey.

"A great read Asa, really moving, interesting and inspiring. I'm churning about life and what I need to do, your book gives great pause for thought. You've captured yourself at your essence and I am left with the image of pure love, love of people, life and adventure. I want to feel as open and free as you do."
/Jill Boggiss, CEO at Clore Social Leadership

"I'm done! Do not know what I should say? Just know that one day of my life became richer, sadder, happier, but above all – I am terribly grateful."
/ Peter Cehlin, Arbetsinstruktör at The city of Stockholm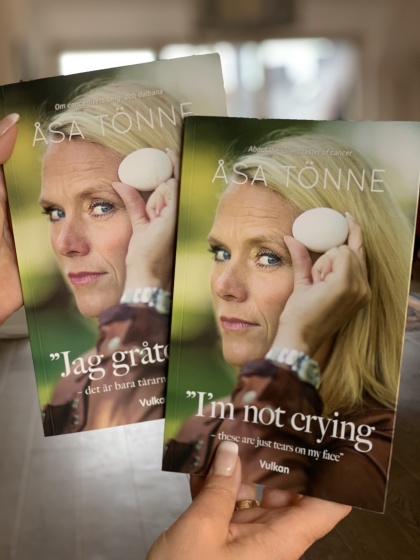 Bookcoverdesign Strindlund Design
Project direction and coordination
With more than 20 years in the industry, I know the advertising and communicating world like the back of my hand. As a project leader and coordinator, I help businesses and organisations to develop their brands, how and what they want to say – and in which media they want to appear.

I do this together with fantastic specialists from a wide variety of disciplines.

"It's always fun when you meet and work with someone who can help us to look at our business as wisely as Åsa has. With her background – and now also her story – we gain insights through her speeches and smart brand building tool. Åsa helped us realise and agree on common values and manage these effectively."
Annette Homle, CEO Olivia Personlig Assistans.
"Åsa is one of those very rare and exceptional people who settle for nothing less than the best, but also always ensures she provides all that is needed for the best to happen; care, organization, discipline, honesty, understanding, support, competence, reassurance, unwavering dedication and passion"
Francois Bourgoin, CEO at DDB Bahrain
We create and balance the happiness in our own lives. Give your communities moments of insight and joy! Let's talk and see how we can give them a big portion of appreciation, EQ and magic in their lives via lectures, workshops, coaching or clever communciation material!
It is so much in our lives that is totally dependent on our attitude, our gratitude to what we have and a joy to share it. Let's embrace and see it grow together!
A small selection of press clippings